e-photos
We recently got our engagement photos back from our absolutely amazing photographer, Stacy Young. And what can I say, I am head over heels amazed by them. Oh, she did such an incredible job, I can't even imagine how fabulous the ones from our wedding day will turn out! I had to share these with you! If you ever need a photographer in the Salt Lake area, I completely recommend her, she is a total doll to work with. She has such an amazing talent for posing, angles + engaging the subjects.
Blog post from: Three Winks Studio – Kate + Sawyer Engagements
I had the pleasure of photographing Kate and Sawyer on a beautiful fall day. Blue skies, bright colored leaves, and a warm light from the sun made this an awesome shoot, not to mention Kate and Sawyer are pretty phenomenal themselves.
These two are the sweetest! They have dated for 5 years and got engaged on Christmas day last year. How memorable & special is that? (:
I love how they love each other. It is so apparent in how they talk to one another and treat each other. Their love runs deep and you can see it in their faces.
Can't wait for their wedding in April!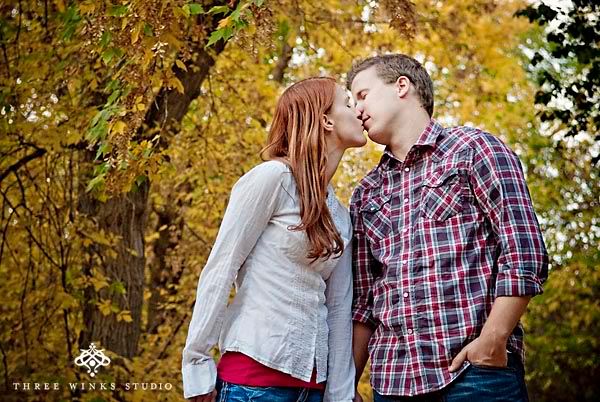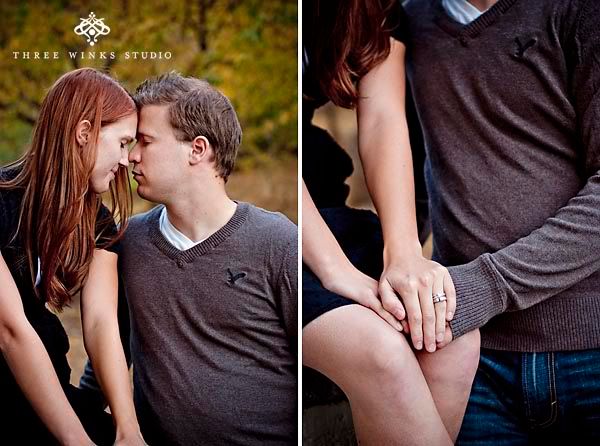 -lovelovelove these. Stacy – you are the best! <3